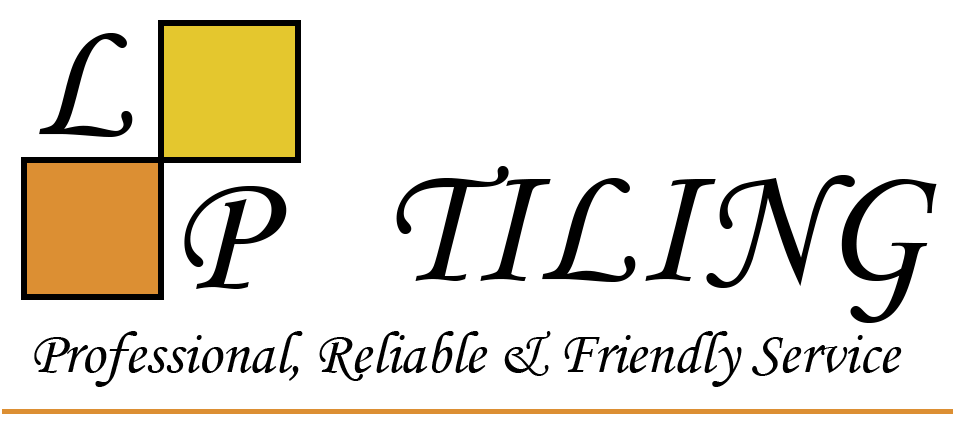 Testimonials
Listed below, is some of our recent feedback. We ask all our customers to fill out an independent survey, powered by "Checkatrade", after work is completed. Here's what our customers tell us: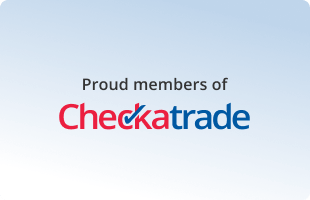 Tanked and tiled shower area using real stone
In the first instance I was let down by a so called 'bathroom specialist' company who used unqualified trades people, to work for them. One person does all! I then contacted Lee. I explained what I wanted and he listened and said he would do exactly what I asked! He didn't make excuses or try and put me off like the others, he was honest. Lee arrives before 8am! He works hard and he uses knowledge and skill to produce the best finish! He doesn't spend all day on his mobile arranging other jobs. A skilled tiler, who will tile to the standards recommended by his professional body. Excellent!
— Customer in Burgess Hill,
21 July 2014
50 square metres of porcelain tiles in living/dining space
Communication: All correspondence regarding the job was via text/email as I work in the city. Lee's professionalism (and patience) was exceptional! He was always ready to answer questions in a prompt/concise and comprehensive manner - and gave me a number of options of how to complete the work in the most timely way even before the job started. Punctuality: Excellent! Tiling and expertise: Exceptional! Lee is a perfectionist and never cuts corners! His apprentice, Will, is equally charming and hard working. I would recommend LP Tiling to anyone wanting a 7* service!
— Customer in Horsham,
1 July 2014
Shower and bath surround tiling.
Once again lee tiled our bathroom beautifully and always with such attention to detail. It looks fantastic and we would recommend Lee highly.
— Customer in Horsham,
24 June 2014
Tiling kitchen wall
Exceptional skill, tidiness and a very satisfactory result. I would highly recommend this company for all tiling requirements.
— Customer in Billingshurst,
13 June 2014
Tiled bathroom and downstairs cloakroom
Lee and his colleague Will, were a pleasure to have in the house. Both were friendly and professional. Lee did a superb job on both bathroom and downstairs cloakroom! They tidied as they went and the areas they worked in were left spotless. I would not hesitate to recommend Lee again and again. 1st class work!
— Customer in Horsham,
12 June 2014
Replacement tiled floor for kitchen.
Very professional - great result.
— Customer in Horsham,
9 June 2014
Tiling of conservatory (15m2)
Great work! As a plus Lee has a wonderful singing voice which comes free!
— Customer in Horsham,
22 May 2014
Tiled two bathrooms.
Lee and Will (Trigger!) did an excellent job on tiling both bathrooms. The work was of very high standard. Appreciated his advice regarding where best to put the feature tiles and the finishing touches. Both chaps were very polite and worked extremely hard, we are delighted with the end result.
— Customer in Horsham,
20 May 2014
Tiling the walls of en-suite bathroom.
Lee and his colleague did an excellent job, giving good advice about the layout of the tiles before proceeding. The result has exceeded our expectations - we love it! I have used Lee previously to tile my kitchen, and I would have no hesitation in recommending him to anyone wanting a fast, efficient and very professional tiling job.
— Customer in Horsham,
12 May 2014
Tiling our bathroom.
I am so happy with the work done; I couldn't love the tiles more. Lee and his team were punctual, friendly and tidy. More importantly, the quality of their job was excellent. I would definitely recommend them.
— Customer in Horsham,
8 May 2014
Tiled floor and walls (including shower) of en-suite bathroom.
Excellent - quick, efficient, tidy and above all, great tiling. An experienced 'pro' - gave some good tips and advice along the way. Will definitely have Lee back to do more work and have no hesitation in recommending Lee. First class from start to finish.
— Customer in Horsham,
18 April 2014
Tiling of bathroom walls
When Lee and Andy arrived they planned out the best layout for a symmetrical look to our bathroom even though this included an alcove within the shower area. Their attention to detail ensured that the alcove tiles were slightly sloped to ensure that it was self draining. We are delighted with the final result and would thoroughly recommend Lee for similar tiling projects.
— Customer in Horsham,
10 March 2014
Tiling to end wall of kitchen.
Arrived at time stated and did a superb tiling job to kitchen wall with cut outs to splashback and electrical sockets. All done, including grouting in half a day with no mess. Definitely would use Lee again!
— Customer in Cranleigh,
29th May 2013
Tiling bathroom walls and floor
Utterly professional: punctual, tidy, polite, reasonably priced and the work is beautifully done. They had a hard job putting together this puzzle of a floor in a wonky room but were completely charming throughout. Would highly recommend.
— Customer in London,
7th June 2013
Tiled wet room
Works carried out efficiently, on time and to a high standard. Would highly recommend to others.
— Customer in Dorking,
3rd June 2013
Tiling walls and floor of bathroom
Absolutely delighted! 200% standard of all the workmanship from the moment Lee and his partner walked through the door until the moment they said goodbye. As a professional I always hope for at least 98 per cent satisfaction BUT definitely got more than that. Would absolutely recommend Lee without any hesitation at all.
— Customer in Billingshurst,
24 February 2014
Tiling work to kitchen and bathroom floors.
This is the second time Lee has performed some tiling work for us. From start to finish he is considerate and professional. I was kept informed at all times regarding the details of the work progress and all financial costs involved. We are very pleased with the results and I would recommend him heartily.
— Customer in Horsham,
12 February 2014
Tiling bathroom walls and floor.
Very pleased with Lee's work. Very clean and tidy. Would recommended lee to all, great job thanks.
— Customer in Worcester Park,
29 January 2014
Retiled bathroom floor and walls
Lee worked to a high standard! Our bathroom looks amazing thanks to his super neat tiling! No imperfections anywhere, and I had a good look! I would recommend.
— Customer in Horsham,
13 January 2014
Tiled bathroom floor.
Absolutely fabulous! Second time I've used Lee and would never use anyone else. Job was superb and as usual. He left the place absolutely spotless. Could not recommend highly enough.
— Customer in Horsham,
6 January 2014
Tiling of a small bathroom with some awkward bits to tile.
Brilliant work. There were some awkward bits that Lee managed brilliantly. He clearly explained what he was doing at all times. Will definitely recommend him.
— Customer in Horsham,
18 December 2013
Lee did an excellent job completely tiling 2 bathrooms and floor of toilet.
Lee did a great job on time and on budget, the bathrooms look brilliant. Lee kept everywhere clean and tidy after each days work. It was a pleasure to have him work in the house. I would recommend him without hesitation.
— Customer in Horsham,
26 November 2013
Tiled a bathroom wall.
Friendly efficient and experienced tradesman with the highest standards. Could not fault the whole experience; quick, efficient and a beautiful result. The only hitch was that the retailer had not given me enough tiles and I had to go and get some more. He waited patiently until I returned. Highly recommended.
— Customer in Pulborough,
18 November 2013
Tiling two shower enclosures.
Polite, tidy and careful. Tiled both shower enclosures beautifully and bill was slightly lower than the quote given!
— Customer in Horsham,
8 November 2013
To remove an old floor and lay a new limestone floor.
Lee and Andy were so wonderful form the start of the job to the finish. They had a very professional and helpful approach to the whole project and nothing was too much trouble. The outcome of our new Limestone Opus Romano kitchen tiles is simply stunning and we are truly delighted.
— Customer in Horsham,
25 October 2013
Tiled bathroom floor and walls also tiled kitchen floor about six months ago.
Both jobs finished to a high standard, would highly recommend this gentleman to anybody.
— Customer in Horsham,
21 October 2013
Tiled bathroom walls and floor with travertine tiles.
Lee undertook this work at short notice and was very flexible in getting it done for us as quickly as possible. He and Andy were extremely professional, friendly and tidy workers. Their attention to detail is remarkable. The end result is fantastic, even better than we had hoped for. No hesitation in recommending them.
— Customer in Billingshurst,
19 October 2013
Tiled bathroom and en-suite floors.
Lee stepped in at short notice to take on this job which was very much appreciated. He gave a firm estimate and advise on how my sub floor needed to be correctly finished before the tiles could be laid, so I could do this myself (saving a bit of £££). Lee and Andy turn up on time, got the job done, tided up and left. Perfect. I was charged exactly as per estimate. Very happy with the job. Would highly recommend.
— Customer in Horsham,
8 August 2013
Tiled kitchen floor.
Lee completed the work on time and to a very high standard. We would use him again and would recommend his service to others. — Customer in Epsom>,
1 August 2013
Tiling from top to bottom of upstairs WC toilet room.
This is the 2nd time that I have used Lee as he tiled our upstairs bathroom two years ago. After my wife and I were highly impressed with the end product, we asked him whether he could tile our small upstairs WC toilet room. Lee really does not fail to disappoint. He turned up punctually on the first day with his employee Andy and did me a huge favour by removing the old toilet. This saved me money as I did not need to instruct a plumber. Lee and Andy worked extremely fast and completed the job in two days with hardly any tea breaks. The quality of Lee's tiling is second to none - truly exquisite!
— Customer in Crawley,
24 July 2013
Underfloor heating and slate tiling to oak barn floor.
If you want high standards and a fully transparent estimate then look no further. Full marks for realising that there was a quality problem in the batch of tiles, taking them up, returning them and sourcing a higher quality tile, which meant that he had to come back over a weekend to finish the job.
— Customer in Horsham,
11 July 2013
Tiling extension with porcelain tiles.
Professional, tidy, high standards and quality through and through. Happy to give reference.
— Customer in Horsham,
8 July 2013
Tiled kitchen.
Two very friendly men that worked consistently and completed the job to a high level. Delighted with the results. They left the area clean and tidy too! Thank you very much.
— Customer in Horsham,
2 July 2013
Tiling conservatory floor and stone paving to porch.
Lee Poulter was punctual, tidy, professional and well organized. He complied with our detail requirements and gave us his advice willingly. As a surveyor I was delighted by the quality of his work.
— Customer in Horsham,
1 July 2013
Tiling bathroom walls and floor
Utterly professional: punctual, tidy, polite, reasonably priced and the work is beautifully done. They had a hard job putting together this puzzle of a floor in a wonky room but were completely charming throughout. Would highly recommend.
— Customer in London,
7th June 2013
Tiled wet room
Works carried out efficiently, on time and to a high standard. Would highly recommend to others.
— Customer in Dorking,
3rd June 2013
Tiling walls and floor of bathroom
Absolutely delighted! 200% standard of all the workmanship from the moment Lee and his partner walked through the door until the moment they said goodbye. As a professional I always hope for at least 98 per cent satisfaction BUT definitely got more than that. Would absolutely recommend Lee without any hesitation at all.
— Customer in Cranleigh,
29th May 2013
Tiling in ensuite bathroom
The work was carried out to an excellent standard! I was told beforehand what might need to be done and it was exactly as I was told.
— Customer in Horsham,
16th May 2013
Bathroom tiling
Stepped in at the last second when another tiler wasn't able to meet our schedule. Completed the work speedily and with minimum mess / fuss. We're very happy with our shiny new tiling!
— Customer in Horsham,
1st May 2013
Tiled kitchen floor
Carried out on time within budget will us this tiler again.
— Customer in Horsham,
7th March 2013
Tiled walls and floor of bathroom
Work was discussed in advance and queries raised with me throughout so my input could be taken into account. They were neat and tidy, cleaning up after them. The work has been done to an excellent standard.
— Customer in Leatherhead,
14th February 2013
Removal of existing kitchen floor tiles and new floor relayed
We are very impressed with Lee and Andy and the work they have done today. There was excellent communication prior to the work starting and the job was completed in a timely and efficient way. We are delighted with the quality of work done and would thoroughly recommend them.
— Customer in Horsham,
28th January 2013
Tiling of small downstairs toilet floor
The work was completed to our requirement and on time, exactly as Lee had promised. No hesitation in recommending this company.
— Customer in Horsham,
28th January 2013
Kitchen tiling, floor and wall
First class. Gave guidance and recommendations on floor layout options and grouting colour options. Courteous, punctual and was meticulous regarding cleaning up afterwards every night.
— Customer in Horsham,
17th January 2013
Repaired wet room floor
We have a limestone tiled floor in the wet room which had become discoloured. Lee was called in to find the source of the problem and to make repair. Tiles had to be removed to check the condition of the tray underneath. Repairs were made and fresh tiles used where necessary. Floor cleaned and resealed to a much higher standard than previously done when it was installed by a builder. The standard of tiling is excellent. Looks like a brand new wet room. Would recommend him to anyone. Cost was very reasonable. Very happy.
— Customer in Horsham,
15th January 2013
Tiled bathroom floor to ceiling
I was very happy with the work completed by Lee! He was every polite and professional at all times. I would definitely recommend him and use him again in the future. Many thanks Lee.
— Customer in Carshalton,
7th January 2013
Bathroom refit, kitchen floor and hallway tiled
Courteous, professional and excellent workmanship! Lee and Andy respectful of property and both have friendly disposition. Both very worthy of a high recommendation.
— Customer in Horsham,
7th January 2013
Tiled kitchen wall
Work done to good standard. Would recommend this company and would use again.
— Customer in Billingshurst,
11th December 2012
Tiling walls and floors in two bathrooms, tiling floor in kitchen
Excellent craftsmanship resulting in a very high-end finish to the project. Lee successfully dealt with some very complex cutting on areas too.
— Customer in Horsham,
7th December 2012
Useful Links